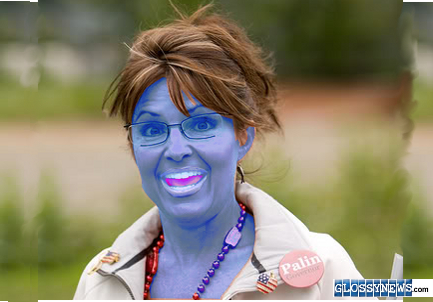 America's favorite sweetheart, former Alaska governor and former Republican vice presidential candidate
Sarah Palin
, is looking for a new job! Here's the word from
Glossy News
:
The Membership Council of the National Association for the Advancement of Colored People (NAACP) announced this morning that they were reviewing an application for membership from Sarah Louise Palin.
But wait, you say. How is that possible? Sure, Sarah is married to Todd Palin, who is Alaska Native, and her children and
grandson
are tribal members. Well it turns out that Sarah is Native too!
"Yes, correct, I am not a Negro, but I am a person of color. I am a member of the Ahtena, Copper River, Indian Tribe."
But leave it up to the Ahtena (Ahtna) Tribe to disagree. Tribal leaders are saying Sarah got it wrong and she wasn't really adopted. So no
Obamacare
for her!
Powered by
Movable Type 3.33
Copyright © Indianz.Com